We continue to be amazed at the great talent in our DFW area when it comes to the mighty "tribute band". INTXS doesn't skimp on anything – including the saxophone! The band does a great job of paying homage to INXS lead singer Michael Hutchence, bassist Garry Gary Beers, composer and keyboardist Andrew Farriss, drummer Jon Farriss, guitarist Tim Farriss, and guitarist and saxophonist Kirk Pengilly. INTXS takes you back to the early 80's with 1982 hit "The One Thing" and keeps it going with so many hits. If you were like me in the 80's and were into the "hair bands" more than INXS, don't fear… you will know almost all the songs! Devil Inside, Need You Tonight, New Sensation, and my personal fav Never Tear Us Apart will have you dancing and singing along all night.
INTXS doesn't miss anything, including the saxophone!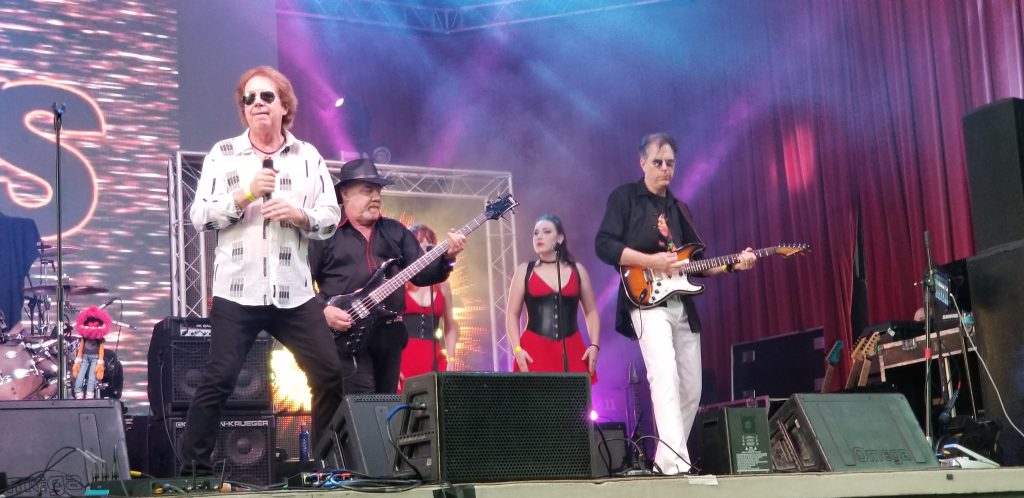 We enjoyed INTXS at Lava Cantina in The Colony. The stage and sound there are awesome, and the general admission tickets are a great deal. Be sure to catch this band when you can. They perform all around the metroplex and you are in for a great night of rock & roll! Check out their website or follow them on Facebook to catch an upcoming show.

Links: INTXS website Facebook Lava Cantina