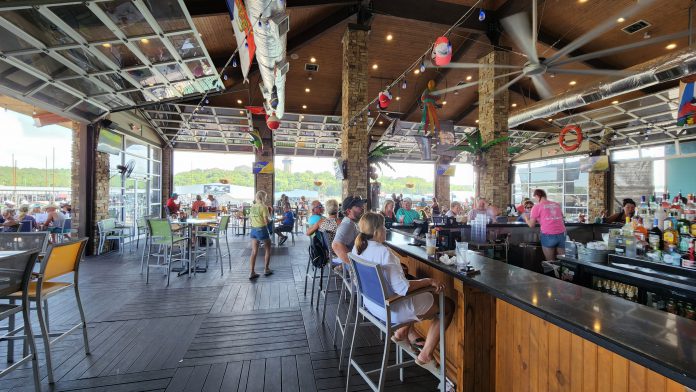 While enjoying a relaxing getaway to Lake Texoma, we discovered an awesome place to eat, enjoy the lake view, and people (boat) watch. Not quite the "Haulover Inlet" but a great place to check out the awesome boats coming in to enjoy lunch or dinner at The Island Bar & Grill. The Island is located at the Highport Marina, and they serve great food and drinks with a fun tropical atmosphere.
Cool off on the "indoor" or "outdoor" patio at The Island after a sun filled day on the water.
The summer hours are:
Wednesday 4 pm – 10 pm
Thursday 4 pm to 10 pm
Friday 11 am to 12 am
Saturday 11 am to 2 am
Sunday 11 am to 10 pm
We enjoyed a tasty cheeseburger and fries on our first visit. The Pina Colada's were amazing! While we were hanging out watching the action, we heard some Def Leppard on the sound system and that made the experience complete! We enjoyed our visit so much we came back on day two for some chips and queso.
The waitstaff was very friendly and our food came out quickly. During cooler days, the patio can enclose so you can still enjoy the lake view. The Island is not far from Tanglewood Resort, and it is one of the hubs of a lot of fun activities. It's a busy marina to try to find a place to dock, but definitely a don't miss spot.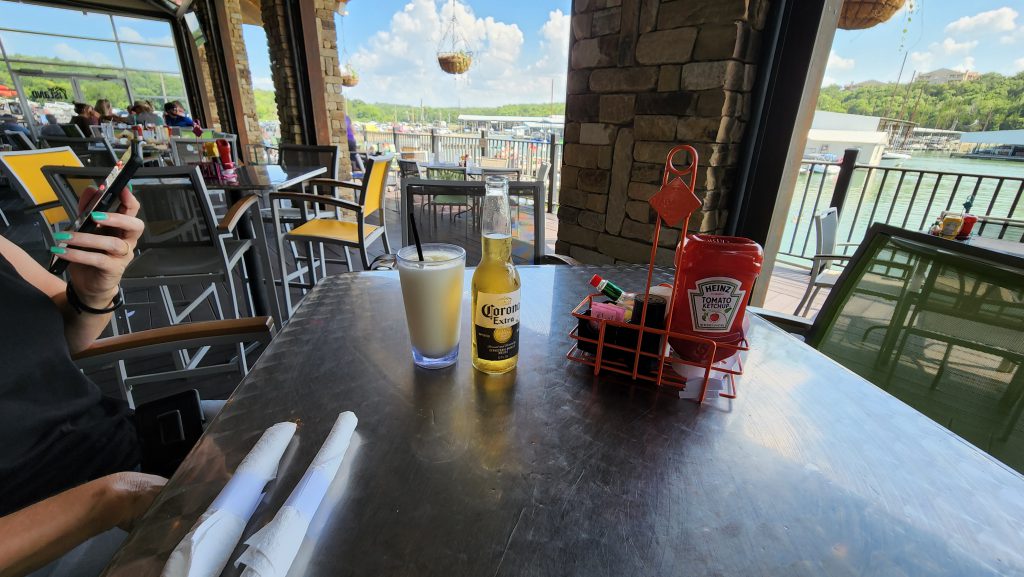 While hanging out on day two, we met a few local folks who run a fishing excursion. It was fun talking to them and learning a little more about Lake Texoma fishing. Maybe on our next trip!