Why are we featuring a furniture store? Because this is not your average furniture store! Nebraska Furniture Mart is a "beat the heat" haven in those hot Texas summer days. Sure, they have furniture… but wait, there's more. BBQ grills, patio furniture, bar furniture and games, high tech toys, appliances, security gadgets, gun safes, etc., etc. If you decide to make a day of it, have some Subway for lunch. There was even a place to grab an adult beverage (wine, spritzers and cocktails). Our trip was a little anniversary splurge – let's go find something cool to buy. Even if you don't really NEED anything, it's fun to look around.
Sure they have furniture…. but wait, there's more!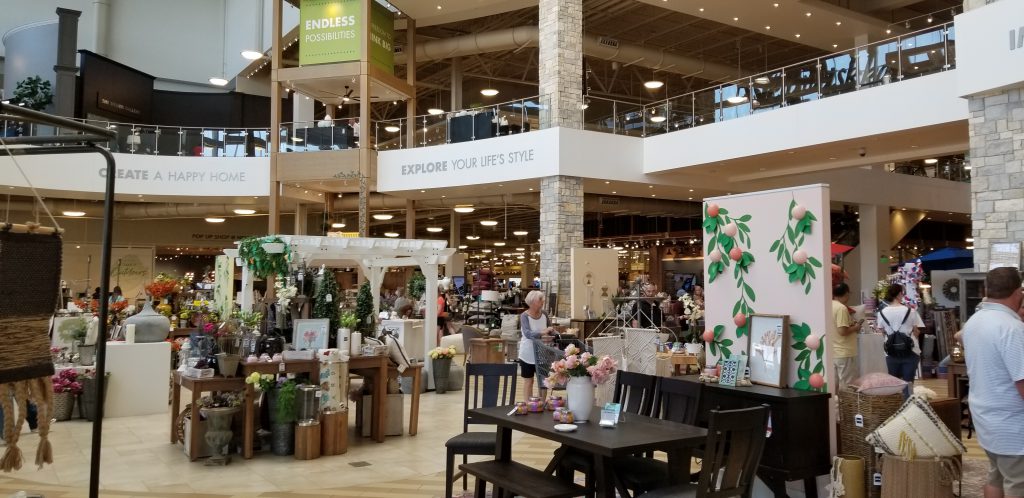 Nebraska Furniture is the best place to check out products. They have so many things in their huge showroom. Their staff is friendly and available to help – or just let you browse. Beware when you get near the home theater section…. the comfy leather seats will lure you in for a while! If you have a bigger purchase to make, NFM has good financing options, sometimes with no interest. We purchased a love seat here a few years ago and it is still going strong. One other thing we like about Nebraska Furniture Mart is that they close on most major holidays. This gives their employees a chance to enjoy time with family and friends.
Nebraska Furniture in The Colony is part of Grandscape, which has even more fun stores and attractions to enjoy. If you shop off that Subway lunch you can go enjoy a nice dinner at one of the many nearby restaurants.
Links: Facebook Lava Cantina Eventbrite