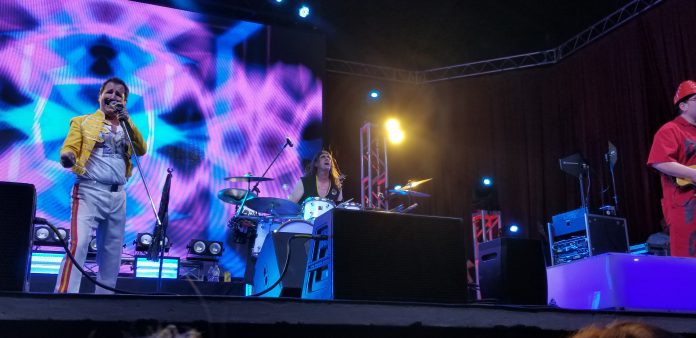 Flashback time! 80's movies, 80's style, 80's flash! This band is like an awesome time warp. The Molly Ringwalds are a great cover band and audience participation is required. Not a problem once you hear the great tunes they play, you will be singing along in no time!
Dance the Night Away with The Molly Ringwalds
This band can handle about any 80's song you can think of…. Prince, Madonna, Toni Basil (remember Mickey), David Bowie, Adam Ant, Depeche Mode. For the more hard core rockers, no worries, there's AC/DC, Whitesnake, Van Halen, Def Leppard and Ozzy. A lot of songs that you just don't hear from other 80's cover bands.
The show is like a surprise party. They play so many songs, you don't know what you will get each time you see them. We were blown away by the crowd that joined in on almost every tune. It's just that much fun!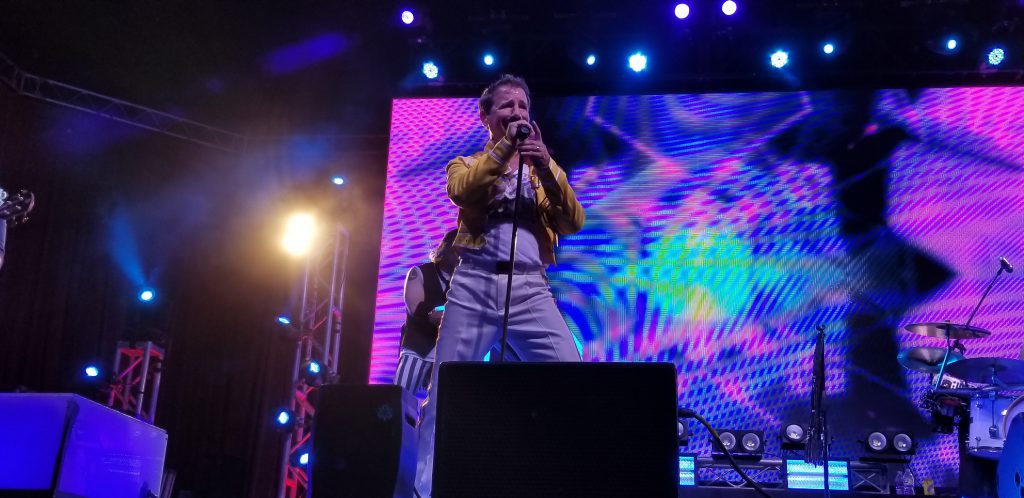 Almost all the band members take a turn at the lead mic. Sir Devon Nooner does great Wang Chung, Prince and Depeche Mode. Dickie English kicks in with Van Halen, Journey, and AC/DC. Platinum Randi Wilde handles Tears For Fears, Dexy's Midnight Runners (Come On Eileen). Lord Phillip Wang (Bass Guitar) takes the lead on Toni Basil (Mickey). So much talent packed into one band.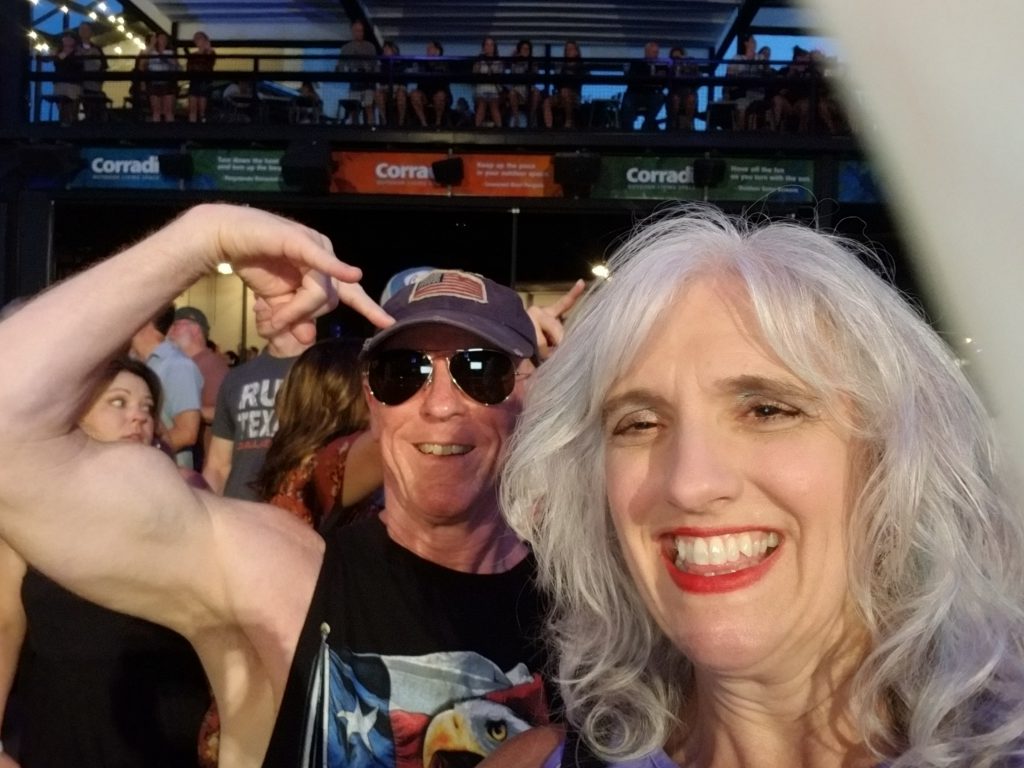 Make sure you catch The Molly Ringwalds when you can!