An amazing gem that is well worth the short drive to Anna, Texas. Whatever mood you're in, BarnHill Vineyards is ready for you. Want to relax on a warm summer evening with some food and wine? Done. Wanna rock out to great 80's tunes and dance the night away? Covered. Want to do some shopping on a Sunday afternoon in the country? Come on out! Let's not forget the whole "vineyard" vibe with wine tasting lawn games and BBQ on Country Sippin' Saturdays.
So much country so close to the city! Leave the hustle and bustle behind and enjoy music and wine!
For you country fans, there's plenty of chances to sit by the fire pits or bring a chair or blanket to enjoy bands covering George Strait, Jason Aldean, Kenny Chesney and Jimmy Buffett. For the rest of us (just kidding), the rock and roll tributes go on and on… REO Speedwagon, Fleetwood Mac, Journey, Genesis, Eagles, John Mellencamp, Led Zepplin.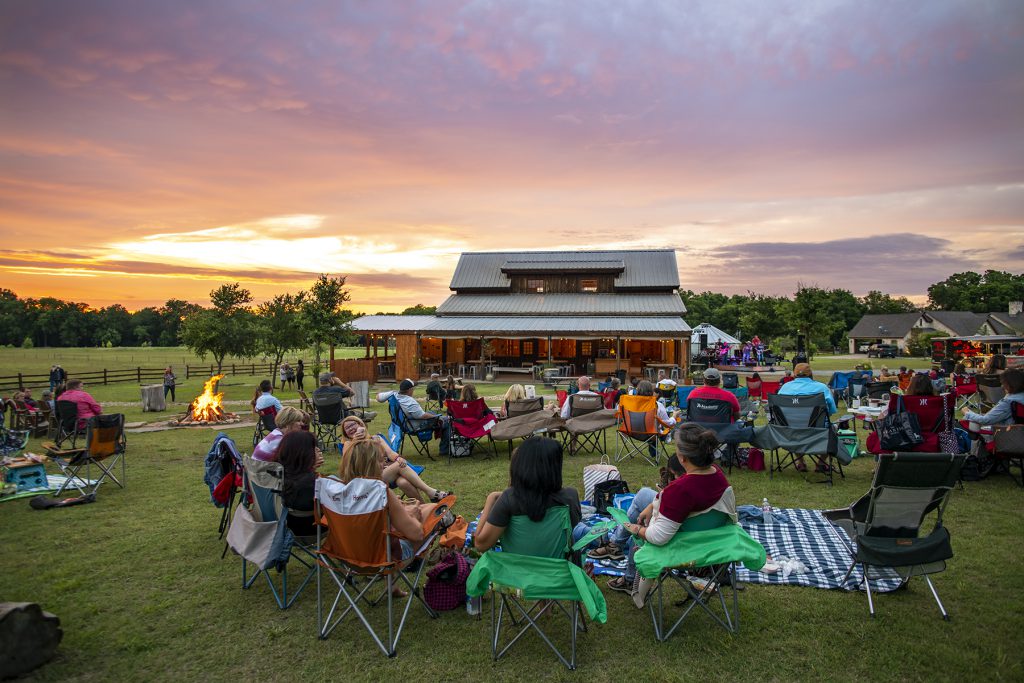 2021 was our 2nd New Year's Eve at BarnHill, and Last Stand band was incredible! Don't let the cold weather stop you from checking out the barn. They have Christmas events and the New Year's party where you are guaranteed to meet some great people, and you can leave those fussy high heels at home! For most events you can bring non-alcoholic beverages and light snacks, and they often have a food truck ready to handle your appetite.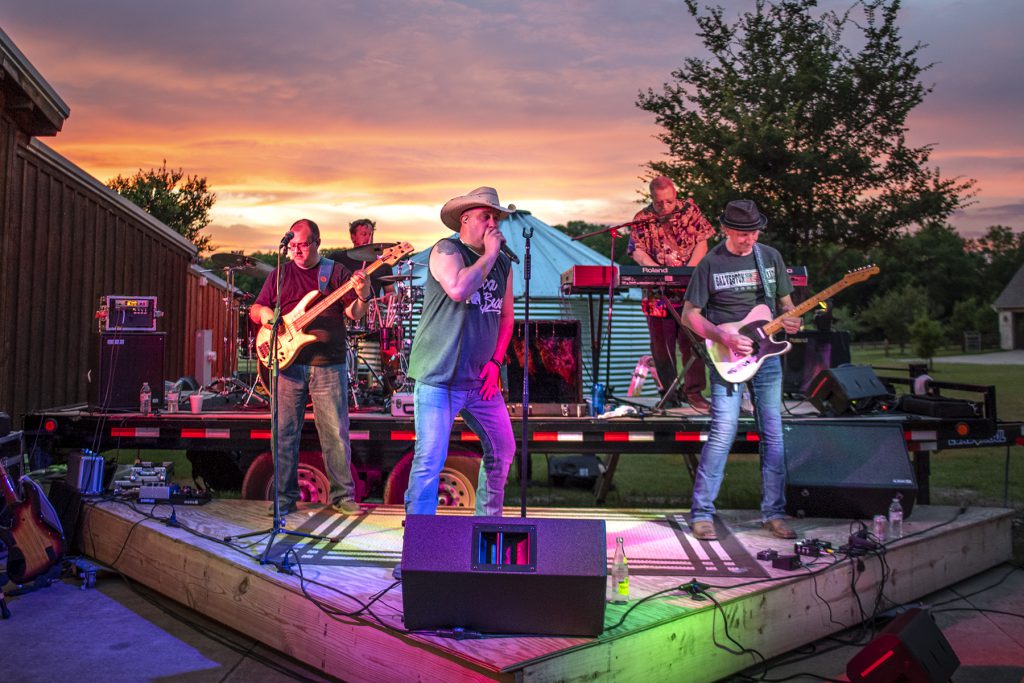 Finally, be sure to check out what the vineyard has to offer – view the wine menu.
Links: Facebook