There are many shopping/entertainment venues in the DFW Metroplex, but you won't find many with a gorgeous lakefront view. It sponsors popular restaurants, shopping, services and even a movie theater. The grounds are well kept and the harbor provides for lake excursions as well. All in all, a great escape without having to drive for hours.
Beautiful lakeside entertainment is closer than you think !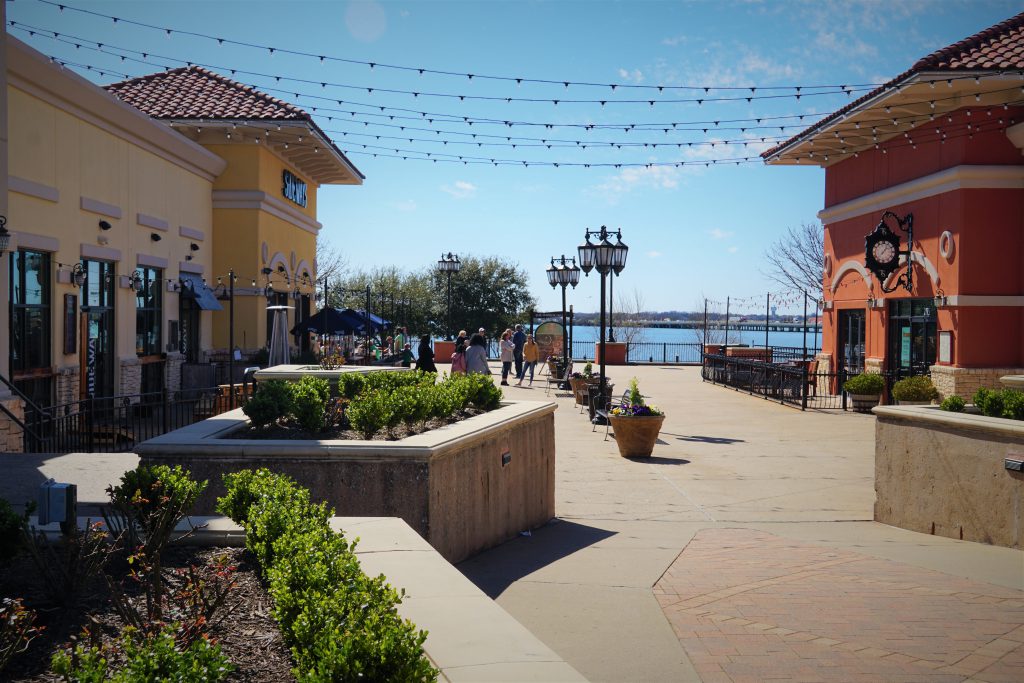 See the official site for the latest dining and shopping options.
A great place to take in the views, get your steps in and unwind. Take time discover the many food and shopping venues.
Links: Facebook