There are many shopping/entertainment venues in the DFW Metroplex, but you won't find many with a gorgeous lakefront view. It sponsors popular restaurants, shopping, services and even a movie theater. The grounds are well kept and the harbor provides for lake excursions as well. All in all, a great escape without having to drive for hours.
Beautiful lakeside entertainment is closer than you think !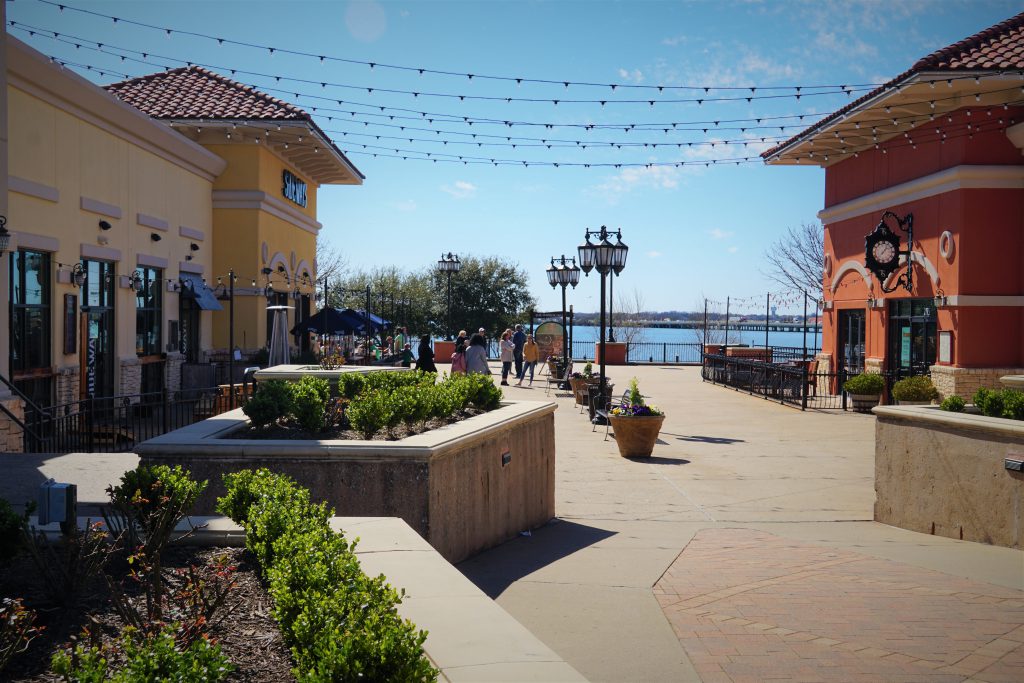 See the official site for the latest dining and shopping options.
We loved how Even It Up was really interactive with us in the audience. We were up front near the end of the show several of the band members were walking around the venue playing and singing. It was really fun and made us feel like we were part of the show. We can't wait to see them again soon.
Links: Facebook